Sustainability offers us the opportunity to work together towards a positive vision for the future. We seize this opportunity.
---
The Management Board of DZ HYP
Our understanding
Sustainability at DZ HYP
As the commercial real estate bank in the Volksbanken Raiffeisenbanken Cooperative Financial Network, uniting business and social responsibility has always been an integral part of our corporate culture. We see ourselves as having an active role in society. The business decisions we make have a significant impact on our community. That is why we as a Bank want to achieve success while pursuing a sustainable business model that takes into account the needs of our employees, society, nature and the climate.
As part of this, we abide by the general sustainability principle set out by the Brundtland Commission: sustainable development meets the needs of today's generation without jeopardising the ability of future generations to meet their own needs.
Our governing principles are laid down in our sustainability strategy and make clear what our responsibility is – and what we mean when we talk about sustain­able development.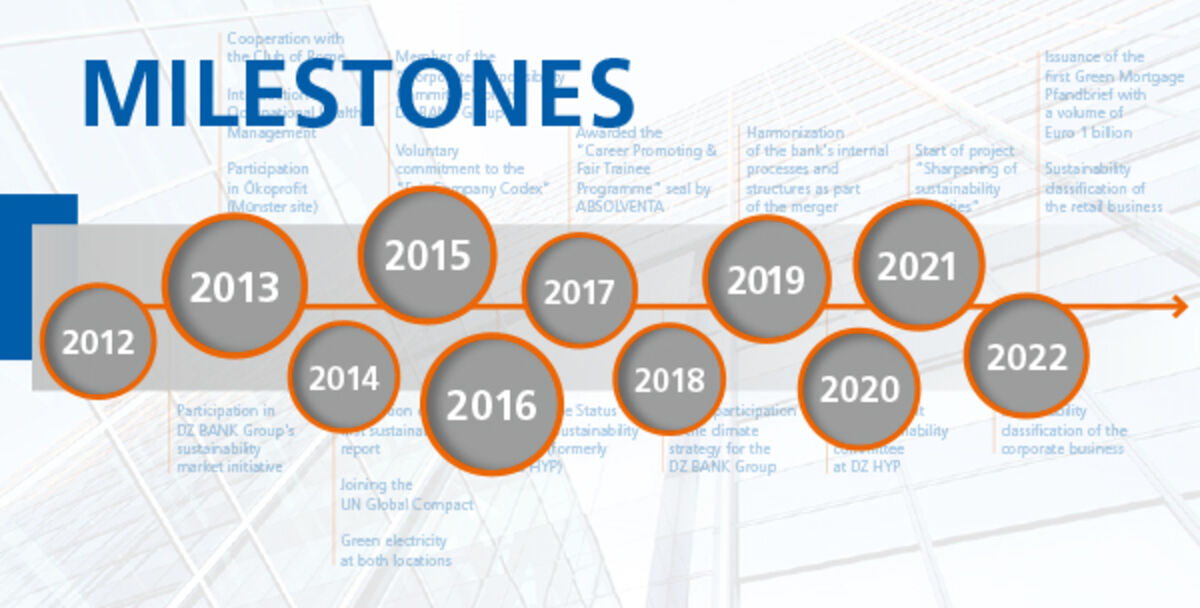 Since 2012, we have been actively addressing the issue of sustainability in our day-to-day business. One year later, we published our first sustainability report with the aim of ensuring greater transparency and a more intense dialog with our stakeholders. We have consistently pursued the path taken and have successively integrated sustainability into the company and filled it with life.
Reliable partner
Sustainability as a central element of DZ HYP's corporate strategy, and the associated regulatory requirements for transparency and risk management, help to identify potential opportunities and risks associated with sustainability, and to incorporate them into corporate decisions. This increases DZ HYP's resilience and makes us a reliable business partner.
Acting sustainably
Ethical business practices are part of sustainable corporate governance. We ensure this, among other things, through the DZ BANK Group's Code of Conduct and Sustainability Requirements for Suppliers, and DZ HYP's Non-Compliance reporting guideline. Reputational, brand, and legal risks are thus reduced.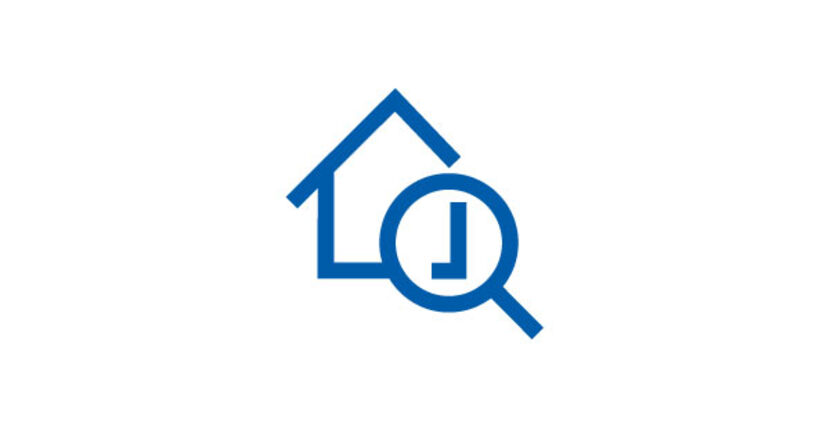 More transparency
Annual assessments of our sustainable business practices by ISS ESG, a professional and experienced partner for institutional investors with extensive expertise in ESG research and rating, increase transparency and reduce risk for investors. The rating is recognized and respected in the industry. We have been awarded "Prime" status since 2014.
For DZ HYP the cooperative basic values of self-reliance, personal responsibility, and autonomy are the cornerstones of our activity. In this context, we define responsible corporate governance to include not only adherence to legal standards and requirements, but also to values and principles, together with clear and transparent management.
In addition, we are guided by the following principles and voluntary commitments:
Sustainable Development Goals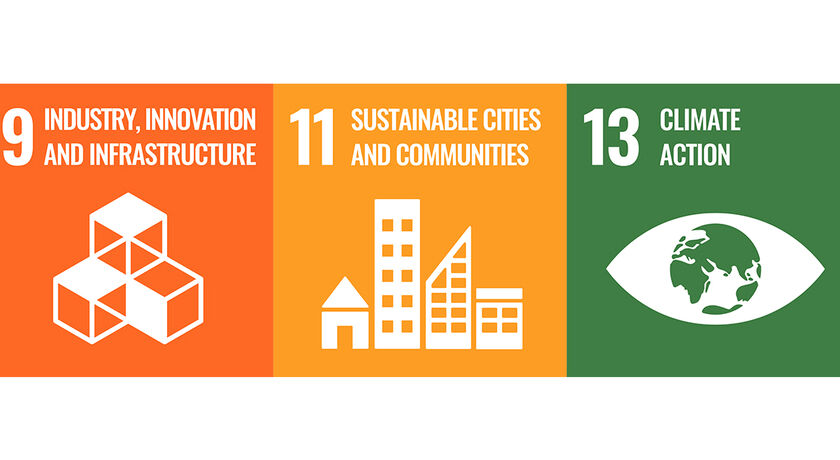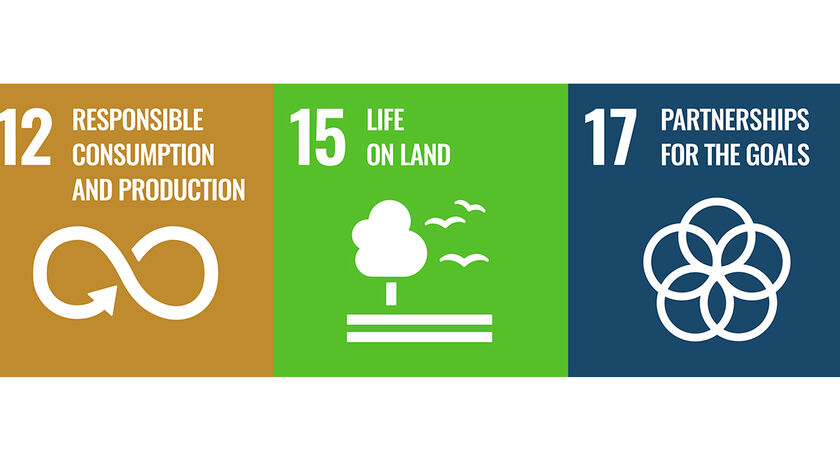 As a member of DZ BANK Group, we are a participant in the UN Global Compact and are committed to the United Nations Sustainable Development Goals (SDGs). Following the World Green Building Council, we are guided by the SDGs listed above.
One of the key goals for us is 11: Sustainable Cities and Communities. DZ HYP offers financing solutions for energy­efficient commercial real estate, enabling the cooperative, municipal and church­owned housing companies to provide afford­able housing, and also empowering smaller municipalities to invest in public infra­structure in order that the public provision of services is guaranteed.