Commercial real estate investors
Competent partner, backed by sound funding
We benefit from many years of experience in commercial real estate finance. We support your real estate investments competent and trustworthy through classical long-term loans as well as complex, customised financing solutions. As a Pfandbrief issuer, and a member of DZ BANK Group, we also have a sound funding base.
What we offer
Tailor-made financing solutions for commercial and residential real estate developers and investors
Joint regional market coverage with cooperative banks
Core segments: offices, residential and retail properties
Specialist segments: hotels, logistics properties, real estate for social purposes
Third-party usability of the property is a prerequisite
Short-term construction phase loans
Long-term financings of existing properties
Interest rate hedges using derivatives (in cooperation with DZ BANK)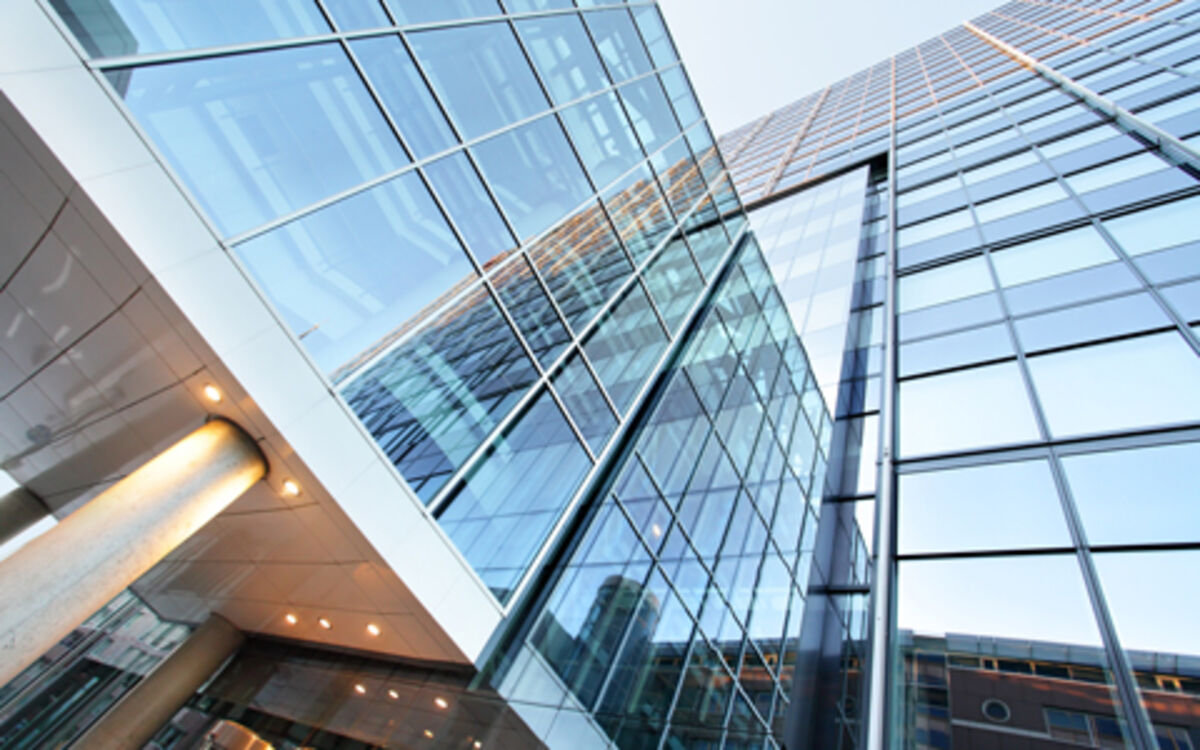 We offer the optimum financing concept to meet the diverse requirements of our individual client groups. We therefore develop flexible offers, in line with your special financing needs.
We are at your service – for financings of existing properties as well as for commercial or residential development projects. We leverage our detailed knowledge of the real estate markets and individual expertise to assess the market opportunities and risks associated with your investments in relation to all financings.
For your financing, you will also benefit from our affiliation to the multi-faceted and powerful network of DZ BANK Group.
Syndication
Experienced experts leveraging a powerful network
Our focus in the syndication business is on participations in larger commercial real estate clients. In this context, we concentrate on the German real estate market.
Thanks to their extensive know-how, many combined years of experience and a powerful network with partner banks, our specialists structure large individual tickets as syndicated deals. The single most important aspect for us is your requirements for tailor-made individual financing solutions.
Our streamlined hierarchy and short decision-making channels ensure efficiency and speed in realising your financing projects.
Institutional & International Clients
Cross-border business backed by long-standing expertise
Institutional Clients
We offer institutional clients services and real estate financing solutions on selected markets outside Germany. Our focus is on the UK, France, the Netherlands, and Austria. Here, we can leverage many years of experience, and are happy to place this expertise at your disposal – for example, when assessing potential investments. We will render our service centrally from our offices in Hamburg. In terms of assets financed in these markets, our focus at present is on the office, retail and logistics asset classes, with a preference for major conurbations.
To deal with the specifics of each jurisdiction, in this segment we leverage not only our internal legal expertise: when needed, we can draw on the skills and experience of international law firms and notaries public, thanks to established relationships that have grown over many years.
International Investors
"One face to the customer": with this in mind, we service international investors with a long-term investment focus on German real estate through central points of contact in our Hamburg offices. These client advisors can offer our entire range of commercial real estate financing services.
You also benefit from our extensive local expertise, thanks to the close cooperation with our regional Real Estate Centres. When doing business with you, we seek to establish a long-term and trusting relationship.
Your contact persons
Do you have any further questions? Here you will find your contact person at DZ HYP in the area of commercial clients.